The first project I was thrown into when joining my new PINK Nation team was to develop the front-end for a tapping game called The Amazing Tap Race. It was the final stage of a multi-part online contest where PINK girls were competing for the PINK Nation runner-up prize.
Essentially the game played out like this:
The User chooses 1 of 4 schools.
They then tap a button as many times as they can for 24 hours.
At the end of the 24 hours, the team with the most taps wins the runner-up prize.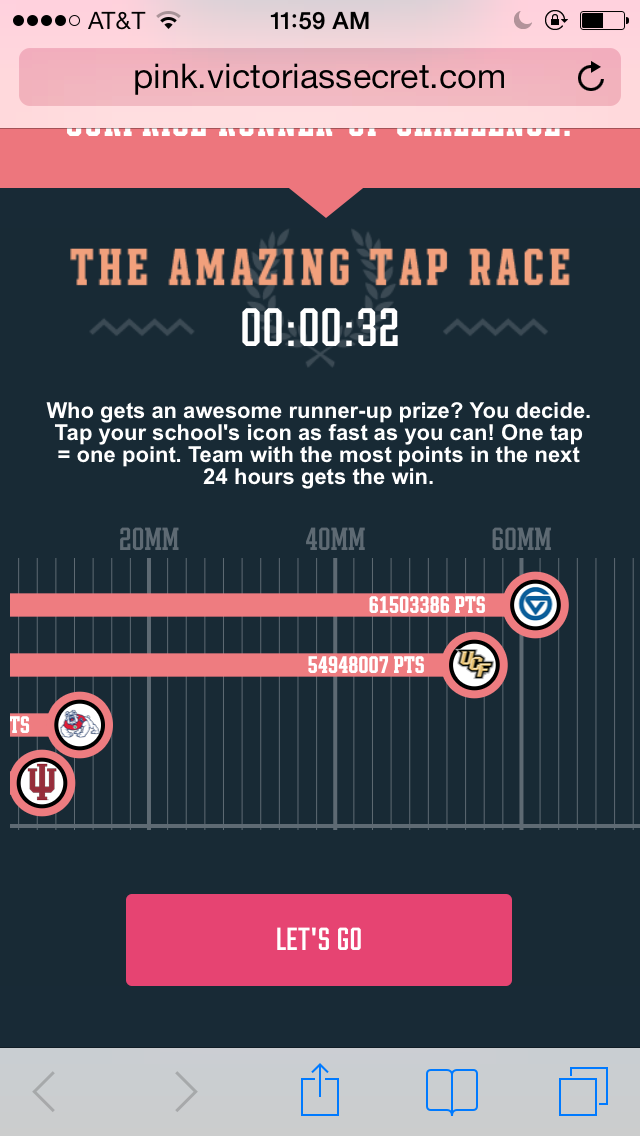 After 24 hours, the game had received 137 Million taps, and Twitter was full of chatter and pics of girls playing the game, showing off how many taps they had produced, and how badly their fingers hurt from non-stop tapping. The votes were tallied and Grand Valley State University was the winner with over 61 million taps!
It really cool to work on a project that got so much visibility and had so many people participating! I can't wait to see what we come up with next!